Matt Cutts popularizes the idea of 30-days challenges. I wanted to show results of such a challenge in a callendar view, with days when the challenge was met highlighted.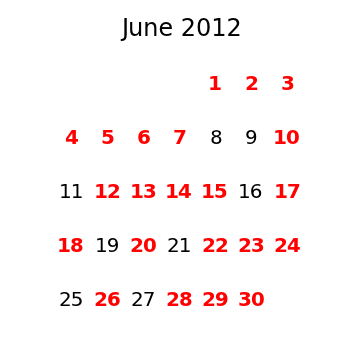 The challenge was to walk at least 5 kilometers per day. I tracked walking with My Tracks app on my Android phone. In fact, in a few days I could not track the walking because of low battery.
In the source code there are a few scripts that allow to get GPX tracks from the phone (I am using FTP server app there), calculate tracks length for one day (I've forked and modified pygpx library for this), and generate the image above.